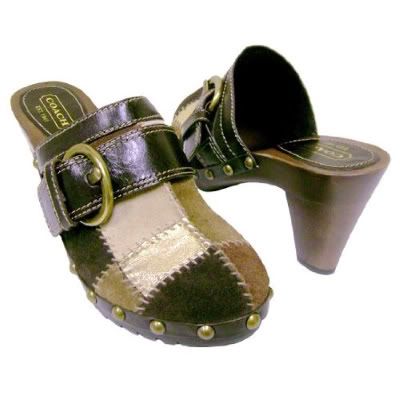 @ilinap's tweet reminded me that my birthday is coming up (and it's the same day as hers), so I tweeted back that I need to update my Amazon Wishlist! I did, and I found the most "ME" pair of shoes ever!
These Coach Signature Sebrina Brown Patchwork Mules are like a dream come true for me, as…
1- Brown Mules are my fave (if you haven't noticed by now)
2- I love Wooden Heels
3- I love Patchwork
4- I love Coach brand purses
5- And, they are on sale! Regularly $188, now $89.99!
I also liked the Coach Signature Ingred Gallery Patchwork Mules, but they didn't have my size (7.5 hint, hint).
Any guesses on what other shoes I added to my wishlist? Yep, more brown mules. Aerosoles Cinch Worm Stacked Heel Mules in Brown Leather. And Black, too. Hey, they're on sale, too, and did I mention my birthday is coming up?!